Winter Garden to Hunters Creek; How To Choose A Roofing Contractor
When it comes to your Central Florida roof, every home and business owner should know their options. Choose a roofing contractor that is looking out for your best interest not their bottom line, isn't always easy! The material you choose, manufacture, color, and style, all affects your investment and resale value.
Schick Roofing is one of Orlando's most recognized roofing services. With an A+ accreditation from the BBB and GAF Certified. Also, don't forget to check out our reviews on Google.
But don't take our word for it, just look at our latest reviews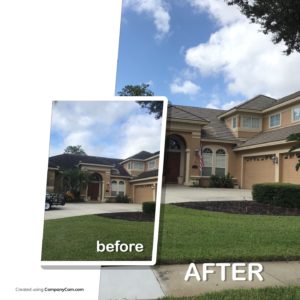 I've used a few different roofing companies for several of my properties, and Schick was by far the best in terms of professionalism, easy to work with, follow up, communication, and overall quality of work. They completed my roof 2 weeks after my initial estimate meeting and the roof was completed in 2 days. Having kids who play in the yard, their thorough clean up and extensive sweep of the yard for nails was unlike any I've ever seen. I chose this company because of their numerous 5 star ratings and there is a reason for it. They are amazing.
Kris Boyce
After careful research and evaluation, we ordered our complete tile roof replacement , with Paul Schick in November 2019. I could not have made a better decision ! Every facet of the job was performed and documented from start to finish. From the quality of the materials, to the professionalism of the work force, and the attention to detail was outstanding. The time frame for completion was exact and when the job was complete the job site was so clean it was as if they had never been here. I seldom write reviews, but in this case I felt obligated to make an exception. The attention to detail (County Permits-HOA Specifications- scrap roof removal- etc ) things I never thought of, were all taken care of. As a business owner myself , I am totally Impressed with the professionalism and workmanship of this company. Kudos
Jack Reddien Granada Villas