Orlando, Hunters Creek, Dr Phillips Eco-Friendly Roofing Options
Choosing a new roof for your Orlando area home can be a challenging process. Today's roofing materials come in a variety of different types, with different levels of durability and longevity.
A new roof should last about 30 years or even longer. Their energy efficiency of a roof is very important here in Central Florida because it has a big impact on the homes, heat gain and loss. A new roof is a big investment which, carefully consider your options.
Choosing the right material for your roof can lower your electric bill and reduce your carbon footprint. Our team at Schick Roofing is well trained to help you every step of the way.
Eco-friendly roofing
When it comes to eco-friendly roofing materials there are a few factors to take into consideration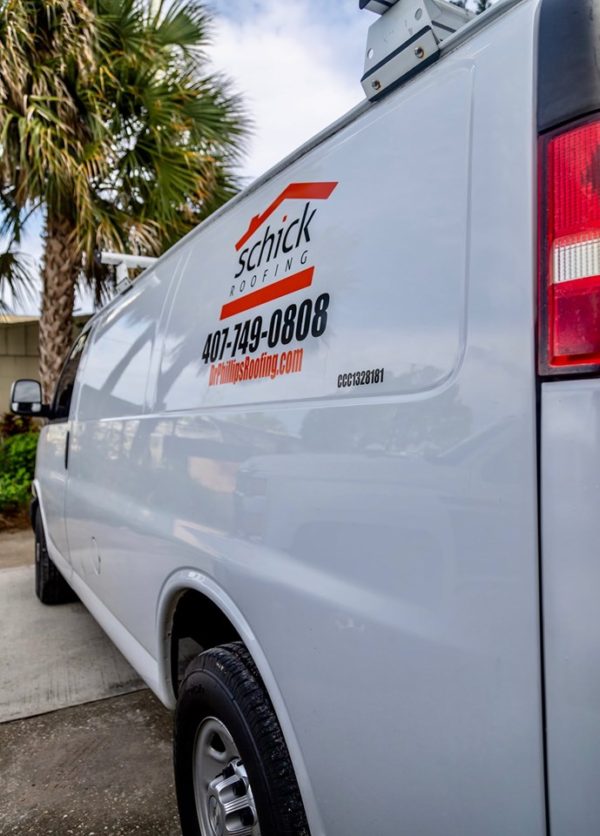 Overall durability
Raw materials
The performance of the roof
How the roofing material is manufactured
The material's resistance to heat gain
How the roofing material is disposed of at the end of its life cycle
What is sustainable roofing?
When it comes to roofing material sustainability, consider how the raw material is made. Sustainable roofing materials are produced without damaging or depleting their source. When the materials are harvested, was there any damage done to the earth? Or was there any mined materials or made by the use of fossil fuel, these are considered irreplaceable resources.
Metal roofing
Metal roofing materials last a long time, very durable, and contain recycled content, though it does take a significant amount of energy to produce. Metal reduce the heat gain for the home because metal reflects the heat. Because of the conductivity of metal, proper insulation is very important.
Asphalt shingles
Asphalt shingles are very durable and offer good protection from the heat. They are made up of minerals, paper, a petroleum base, and recycled materials.
Cool roofs
Cool roofs are made up of gravel and glue to combat the heat effectively. There is little heat being absorbed, which means your air conditioner won't need to work so hard to keep your home cool.
Share This Story, Choose Your Platform!
FacebookTwitterRedditLinkedInWhatsAppTumblrPinterestVkEmail
Categories
Categories
Archives
Archives