Windermere Roofer; Cost Effective Repair Solutions
As if realizing your Orlando roof has damage or a leak wasn't bad enough, now you have the task of finding a roofer and paying for repairs.
How much will it cost? Though there are a lot of factors that go into the cost of replacing or repairing a roof in the Dr. Phillips, Windermere, and the Orlando area. The fact remains, the longer you allow a problem with your roof to persist, the more expensive it will be to repair.
There are five factors that affect the cost of replacing a roof in Central Florida.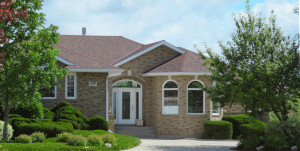 Whether you are replacing the entire roof are just part of it, the biggest cost factor is the size.
Often times repairing a section of roof cost the same as replacing the entire roof. Though a small leak will cost less than repairing a large amount of damage from a storm.
Your existing roof also plays a role. Small leaks and lack of routine maintenance, may mean you have a secondary problem such as water damage, rot, mold, or loose shingles, this will have to be taken care of before the new roof is replaced and will add to the cost.
Roofs with very steep slopes can take can take more time to replace, they may need additional equipment and safety measures.
The roofing materials and quality also affect the cost. Light colored shingles and tiles tend to cost a little more, but they can cut your cooling costs in our hot environment. The least expensive material is dark grey asphalt. The cost of materials often correlates with their lifespan. A roof that last 100 years tends cost more than one that needs to be replaced every decade.
The roofing contractor plays a significant role. The cheapest estimate is not always the best way to go, it may mean they are cutting corners and quality. The old saying 'you get what you pay for' certainly applies to roofing contractors. What seems like the most cost effective route now, may prove to be more costly later.
As a leader in the industry, Schick Roofing Service offers quality service at a competitive price. Contact us today for more information.