Will Doing Your Own Roofing Repairs Save You Money?
Your roof is a big investment, when it's time to make repairs or replacement, it may be tempting to do it yourself. But just because you can, doesn't mean you should.
Are you really going to save money on your DIY roofing project?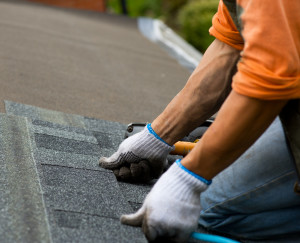 We all want to save a few bucks, but will replace or repairing your roof yourself save you money? The answer is probably not. Sure, you may be able to replace a few missing or worn shingles, but tearing off just a section of your roof is another thing.
Not only is it a lot of work, you need to be aware of any problem areas and what type of damage to look out for. Failing to spot a problem, can mean extra cost down the road.
Hiring a professional means the job is done right, if any issues arise an expert can evaluate the problem and advise on the most cost effective way to repair it.
Also, a professional is able to get the materials at a less expensive cost and pass this saving to you.
You void your warranty
Most manufacturers of roofing materials won't guarantee these materials if not installed by a licensed roofing contractor. Why? A misuse or botched installation with the materials will eventually lead to a damaged roof and costly repairs.
So, if may seem like you are saving a couple of bucks now but, it will probably cost you down the road. Having a professional install your roof or make repairs will give you peace of mind the materials are installed right and under warranty.
The professionals at Schick Roofing have your best interest at hand. We protect you, your home, and wallet.
You can count on the experienced technician at Schick Roofing to give you an honest and affordable solution. At Schick Roofing we assist our clients in selecting the best roofing materials for their home or business. From the style, specific requirements, aesthetics of the property, to the budget, we ensure you get the highest quality workmanship and value for your money.
Check back with us next week for more problems home owners run into when working on their roof themselves.