Will 2022 Be The Year You Replace Or Repair Your Orlando Roof?
Is your Orlando area roof showing signs of age? Have you noticed a water leak, but don't want to spend the money on replacing your entire roof. Maybe you don't have to.
When it comes to replacing or repairing your roof there are a few points to consider.
Your first choice as a homeowner maybe to just patch or repair the damaged section or leak and hoping for the best. But this may not be the best solution for your roof or wallet.
Ask yourself these few questions about your roof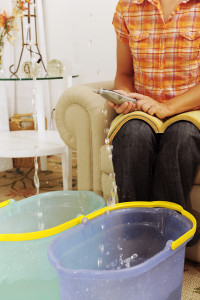 What is your roof made of, is it more than 15 years old?
Has your roof needed several repairs over the last couple of years?
Does the roof have a substantial leak?
Is the roof exposed to extreme sunlight?
If you have answered yes to even one of these questions it may be more cost effective to have your roof replaced.
Today's energy efficient and advanced roofing materials will not only protect your roof better, it can save you money on the utility bill.
So, the question, should you replace or repair your roof?
If you ask many roofing contracts here in Central Florida they may talk you into replacing the entire roof. That isn't the case with Schick Roofing. We have built our reputation on quality and honesty.
Though repairs can extend the life of your roof a couple of years, it can also lead to more damages down the road.
Before spending tons of money on your roof ensure you hire a reputable roofing company.
You can rest assure the professionals at Schick Roofing are just that, we are not going to pressure you into a new roof you don't need or can't afford. We will give you an honest opinion of what is going on with your roof and the best way to service your roof.
Whether your roof needs replacing or just some repairs, Make sure it is a quality roofing service you can trust. Contact Schick Roofing for more information.