What to Expect in an Orlando Roofing Quote & Estimate
You typically don't have your roof repaired or replaced very often, it can easily be overwhelming. It can also get pretty expensive. Which is why you need to know the full scope of the project and details on the proposal.
The last thing you want is to end up with an unexpected high bill when the contractor is finished or a huge mess on your lawn. Does your quote explain who is responsible for clean-up and removing waste? What is the plan for bad weather? What should be included in the estimate?
The Better Business Bureau suggests you keep these tips in mind when hiring a roofing contractor before signing on that dotted line.
Clearly written proposals that are detailed and broken down into separate line items are a good sign that the contractor is being thorough and has prepared an accurate estimate. The following is a partial list of items your estimate or proposal should include: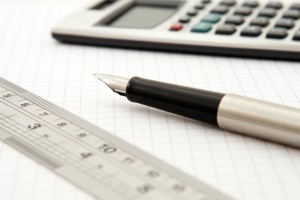 The type of roof covering, manufacturer and color
Materials to be included in the work, e.g., underlayment, ice dam protection membrane
Scope of work to be done:
Removal or replacement of existing roof
Flashing work, e.g., existing flashings to be replaced or re-used, adding new flashing, flashing metal type
Ventilation work, e.g., adding new vents
Who is responsible for repairing/replacing exterior landscape or interior finishes that are damaged during the course of the work? Make sure that it contains language addressing who is responsible for any damage that occurs as a result of the work.
All items of concern and work to be done should be included in the contract.
Installation method
Approximate starting and completion dates
Payment procedures
Length of warranty and what is covered, e.g., workmanship, water leakage
Who will haul away the old roofing materials and/or project waste (e.g. extra materials, packaging, etc.)? Is there extra charge for this service?
Schick Roofing is proud to be Central Florida's GAF Master Elite Certified Roofer. We are dedicated to the best customer service and the highest level of quality of workmanship for every job we do!
GAF Master Elite Certified Roofers go well beyond the basics according to their state. It ensures the roofer is up to date on all the latest practices and building codes, which here in Florida is especially important. It also gives the customer piece of mind they won't be held liable if an injury occurs on the job site.