What New Year Resolutions Should You Make For your Orlando Roof?
The New Year is a good time to take a good look at your roof. After all, it is one of the most important parts of the building, both functionally and aesthetically. It just makes sense to keep up the roof's maintenance. It will also add years to the life of your roof. And if your roof needs repairs, your tax return is just around the corner.
Make sure your roof is on your list of New Year's Resolutions
Schedule a professional inspection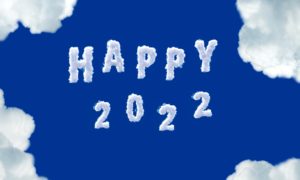 Would you notice if there was a missing shingle on your roof? Maybe. What about a weak spot in the valley of the roof? Or storm damage that has caused a compromise in the underlayment. All of these incidents can end up costing quite a lot if not repaired in a timely manner.
A roofing inspection will identify any problems, membrane damage or deterioration. In the end, the roof inspection can save you thousands of dollars and extend the life of your roof. Without an inspection some warranties are not completed. Incorrect flashing and roof penetrations could also void the warranty. Being proactive can end up saving you a lot of money!
Keep an eye on your gutters
This time of year it is especially important to check your gutters. Make sure the water flows away from the roof and doesn't pool anywhere. When the gutter is filled with leaves and debris, the water has no where to go. Which means it stays on your roof, it doesn't take long for mold and rot to set in.
Replacing missing tiles or shingles
"Some home repairs, you can put off indefinitely. A leaky roof is not one of them. Cracked, curled, or missing roof shingles demand immediate attention. If you neglect them, they can lead to severe water damage that can seriously drain your savings account," according to Consumer Reports.
It doesn't take long for our intense heat can wear down layers of adhesive and weatherproofing. Which leaves your roof unprotected.
"Once a leak develops, it can do serious damage to the wood sheathing beneath the shingles. And if that sheathing becomes warped or rotted, replacing it can add several thousand dollars to the overall cost of your new roof when you do get around to replacing it."
Save money on your roof inspection and repairs
At Schick Roofing we provide roof inspections to determine your roof's remaining life expectancy and assessments of how to accurately mitigate future leaks. We give our customers an honest and accurate assessment of their roof and suggest a plan of action to maximize its life.