Top Rated Windermere GAF Roofer, Affordable Spring Savings!
There are hundreds, if not thousands of roofers in Orlando. Choosing the right one means you get a quality roof that last years to come, choose the wrong one and you have nothing but costly problems, for years to come.
Don't Take the Chance
Choosing a GAF Master Elite Certified Roofer in Orlando means all the hard work is done for you. GAF is North America's largest and most respected manufacturers of roofing products. To earn this prestigious title of GAF Master Elite the company must be committed to professionalism and excellence. 
What is a GAF Master Elite Certified Roofer?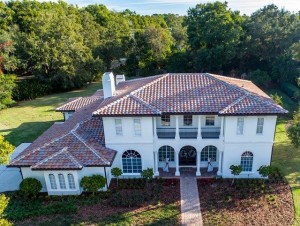 Master Elite® Certification is GAF's factory certification program that provides ongoing training to roofing contractors and assurance to you that the roof will be completed well and professionally. Only 3% of all roofing contractors have qualified as Master Elite® Choosing a GAF Master Elite® contractor is your assurance that you'll be dealing with a quality, and dependable professional contractor not some "fly-by-nighter".
Quality Roofing System
With the extreme weather in Central Florida, you need quality materials that will hold up, GAF has the best in the industry. Their collection is expansive and guarantee superior protection."GAF Weather Stopper® 3-Part Roof Protection System gives you the best protection against a variety of all-too-common roofing problems."
Best Warranty in the Industry
Only GAF Master Elite Certified Roofers are authorized to offer the most compressive warranty in the roofing business, the Golden Pledge Warranty. Which covers your entire roofing system for up to 50 years, including material defects. And to protect you from issues related to installation, you also receive 25 years of workmanship coverage. You won't find anything like this anywhere else!
Guarantee Insurance and License
GAF Master Elite Certified Roofers go well beyond the basics according to their state. It ensures the roofer is up to date on all the latest practices and building codes, which here in Florida is especially important. It also gives the customer piece of mind they won't be held liable if an injury occurs on the job site.
Schick Roofing is proud to be Central Florida's GAF Master Elite Certified Roofer. We are dedicated to the best customer service and the highest level of quality of workmanship for every job we do!