Tax Refund; Hunters Creek/Winter Garden Roof Repair
Thinking of what to do with your tax return? While repairing or getting a new roof may not be your first choice, it is practical and a smart investment.
If your roof has seen better days or you plan on selling your home in a couple of years, you will be glad you used your tax return on your roof.
Why Invest Your Tax Return To Improve Your Roof?
It Protects Your Home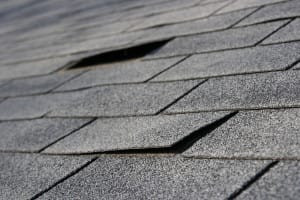 A home is probably the biggest investment most people make, maintenance is necessary. A roof is responsible for protecting your house from damage and moisture. And when you notice a leak, lifted shingles, or a dark area on your roof at the beginning of the rainy season, you will regret not putting that tax refund into your roof.
Increase The Value Of Your Home
A new roof adds significant value and is more attractive to potential buyers, if you plan on selling your home in a few years. The National Association of Realtors recent survey revealed 99% of those survey stated a new roof adds to the overall appeal of the home and 83% said a property with a 'stylish' roof sold easier.
Improve Energy Efficiency
Technology has come a long way, especially in roofing materials. Today's energy efficient asphalt shingles reflect solar heat, which keeps your home cooler. Saving you money on your cooling bill.
"A recent study for a Florida utility shows that a white reflective roof can reduce space cooling energy use by 17- 23%. A large part of the advantage comes from cooling the attic space where cooling ducts are often located. However, if you are re-roofing a home with composition shingles, choosing the lightest white color can reduce cooling costs by about 4% at no added cost." University of Central Florida
Thinking Ahead
You can qualify for a credit on your upcoming taxes by using Energy Star materials. You will be pleasantly surprised by the incentives and rebates that you can receive by installing an energy efficient roof.
Invest In Your Roof
Schick Roofing is a preferred Dr. Phillips and Southwest Orlando Roofing Contractor. We are now proud to offer our clients with our professional roof cleaning service.