Storm Damage & Your Roof; Orlando Checklist
We all know the importance of preparing for a storm or hurricane, but knowing what to do once it has passed is just as important.
High winds don't just happen in hurricanes, our afternoon thunderstorms are notorious for lifting, curling, tearing and even ripping off roofing shingles. Once a shingle is lifted the bond holding them together is broken. Leaving the underlayment or roof deck exposed to wind driven rain and the destructive elements.
Hail is all too common with strong storms here in Central Florida. Leaving pockmarks and dents in shingles. They also allow the protective granules to dislodge, leaving your roof unprotected against the damaging rain and sun.
Here is a helpful checklist letting you know what to look for after a storm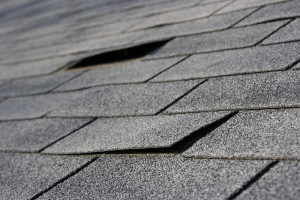 Start off by walking around your home to access any roof damage. Take pictures of any obvious signs, such as missing, curled, or torn shingles.
Be aware of any hidden roof damage. Though shingles may appear normal, look for dents in roof vents and gutters, they be concealing damage. Be alert to any torn screens, loose weatherstripping, or cracked windows.
Damage can be very sneaky. Then look for any water spots or leaks on the ceiling inside your home. With a flashlight in hand, check the attic, look for wet areas, a musty odor, or any light shining through.
Find a roofer you can trust. There are a lot of contractors in the Central Florida area, but not all of them are the same.
At Schick Roofing, integrity and a high standard work ethic is paramount to our business and the way we treat our customers. Direct customer testimonials say it all.
We are proud to be a GAF Master Elite Certified, have an A+ BBB rating, great reviews, licensed and insured. We're happy to provide estimates and take the time to show you and explain any damage to your roof before asking you to sign anything.