Schick Roofing Helping Residents During COVID-19
Like many of you, the team at Schick Roofing is monitoring the effects of COVID-19, and the health concerns confronting our community. As the situation evolves. we want you to assure you that the health and safety of our customers and staff is our highest priority.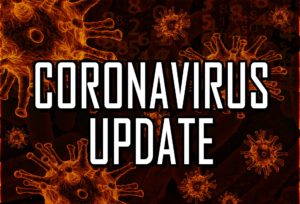 As part of the community we want to thank everyone for doing their part, because together we can weather the storm. We care about our neighbors and are committed to doing what we can to lessen the impact of COVID-19. As we continue serving our customers, we follow strict protocols and procedures in place to protect our clients and employees.
We value the relationships we build with our clients, but we understand if you are not comfortable with face to face consultation at your home or business during our current situation. Our advanced technology allows us to interact remotely.
When we come out to inspect your roof, we don't expect you to come outside. We can video chat after and go over the findings. We make every effort to meet your expectations, without compromising anyone's safety.
The business has been cleaned and disinfected and will continue a routine cleaning recommended by the CDC.
Our technicians will wear protective gloves and gear at all times.

Our staff is taking extra measures such as sanitizing equipment and tools.
Our team members will not shake hands and will a recommended safe distance

We actively encourage our sick team members to stay home & report health daily
Our team members will sanitize their equipment before entering your homes
We have made every effort to provide our staff hygiene products as recommended by the CDC.
Thank you for your support of the small businesses in our local area. Schick Roofing continues to serve our community, we are currently making appointments.