Save Money On Your Next Roof Replacement or Repairs
There are a few things you can do to save money on your Central Florida roof. Replacing or repairing your roof doesn't have to cost an arm and a leg.
Protect The Roof's Underlayment From Moisture
Beneath your roofing shingles is a protective layer called underlayment. Upgrading this secondary moisture barrier can help your roof last longer and you can even save money on your homeowners insurance, because it protects the wood under the shingles.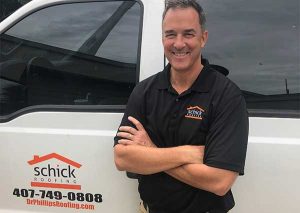 Finding a Good Contractor is Key to a Quality, Reliable Roof
Noticing even a small bit of damage to your roof, can be very alarming. Will it be an easy fix or a costly repair? All it takes is a small compromise in your roof for rain water to penetrate and wreak havoc.
Energy Efficient and Increased Wind Rating Shingles
Shingle technology has dramatically increased in the last decade. GAF roofing shingles are known for their beauty, durability, affordability, and energy efficiency. They are also wind resist for speeds up to 130 mph.
Is Your Roof Securely Attached with Hurricane Straps?
Hurricane season is just around the corner, is your roof ready? Your roof can be attached by either clipped, toe nailed or hurricane straps. Ensure your roof stays in place during hurricane force winds and save money on your homeowners insurance with hurricane straps.
Invest in Energy Star Shingles
Energy Star cool roof materials are highly reflective shingles that allow your home to stay cooler in the Central Florida's heat. Reducing the temperature in your attic with highly reflective shingles can make you eligible for a tax credit.
Energy efficient roofing materials include those that reflect the sun's rays, reducing the energy needed to cool your home. The IRS has identified these roofing materials as energy efficient and qualified for the federal energy tax credit
Contact Schick Roofing Today For an Estimate
As a leader in the industry, Schick Roofings provide our customers with an honest and accurate assessment of their roof and affordable services.