Roof Damaged? Need Repairs? Get Cost Effective Solutions
There are many reasons why your Orlando roof can fail. Damage can be caused by the storms, hail, falling debris, structural issues with the flashing, even the roofing material can cause it to leak. Keep in mind the average roof has a life span of about 30 years.
The big question is, Can I get by with repairing the damage on my roof or do I need to replace the roof? The answer depends on a few variables.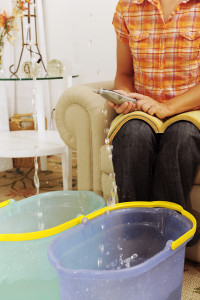 How old is your roof? If your roof is over 20 years and having some issues, it may be wise to invest in a new roof. If your roof is less than 20 years old and is expected to have 10 to 15 more years of service, it may best to repair the damage.
What type of damage does your roof have? If you have a shingle missing from one of Central Florida's torrential downpours, replacing it may be all that is needed. But if you are missing several shingles, noticed lots of granules missing or some of the shingles are buckling or curling, you may be better off replacing the roof.
What are your future and budgetary needs? Obviously, a repair or patch will be less expensive than a new roof. But if you are looking for an approach that will enable you to 'fix it and forget it', then a new one may be best.
If the damage to the roof is just in one area and a simple patch won't do, you may consider a partial re-roofing. Keep in mind, it may not blend seamlessly with the existing roof and it can end up costing more per square basis than a new roof.
At Schick Roofing we understand dealing with roof damage can be complicated and Orlando residence want an honest roofing service to help them explain the process.
The professionals at Schick Roofing are proud to offer cost effective solution, accurate. and honest roof assessments at an affordable price.