Replacing or Repairing Your Orlando Roof? Tile or Asphalt Shingles?
When it comes to roof repairs or replacement in Central Florida there are many questions. One of the most popular is about materials, such as tile and asphalt shingles. Last week's blog we went over the pros and cons of tile roofs. This week we are going to talk about shingles.
Asphalt Shingles
Asphalt shingles are the most popular roofing material. The base is made from fiberglass or organic, that is coated with asphalt and then saturated on one side with minerals to resist weathering.
Pros Include:
Budget Friendly
Typically, asphalt shingles are more economical and relatively less expensive than tile. Though there are many varieties to choose from with varying prices.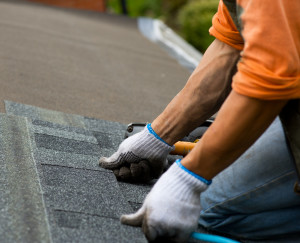 Easier installation
Shingles tend to be easier to install, so there are quite a few companies who provide this service. But don't just choose anyone, the manufacturer's warranty is dependent on who installed the shingles and the manner in which they did it. So, the type of shingle you choose is just as important as who installs them.
Durable
When properly installed, asphalt shingles are less likely to break during inclement weather or someone walks on them.
Variety of designs and styles
Today's shingles come in a wide variety of colors and styles, to enhance your home.
Cons Include:
Various Lifespan
The life span of a shingle roof is typically between 20 and 50 years, depending on the quality of material and installation. The lifespan of the roof is reduced if maintenance isn't performed regularly.
Cooling down your home
If you are thinking about the traditional dark shingle, just know they form a heat barrier, but doesn't allow your roof to promote airflow. Once heat is trapped in the home, it is difficult for it to escape. Which can mean it will take more energy to cool the home, leading to high electric bills. You may want to look into lighter colored shingles with an Energy Star rating and Cool Roof technology. It can go a long way in cutting energy usage.
Which roofing material is best for your home or business?
There are pros and cons for every roofing material. Don't forget to contact your insurance company, many give great discounts for this type of home improvement
The professionals at Schick Roofing can help you make the best cost effective solution for your roof. We are proud to offer accurate and honest roof assessments at an affordable price.
Contact Schick Roofing today with any questions or for an estimate.