Question To Ask Your Orlando Roofer Before You Hire Them
Shopping around for an Orlando roofer can be frustrating. With so many of them out there, how do you know you're getting a quality roofing contractor, durable materials, and not being taken advantage of?
Here are a few questions to ask your roofer before they begin work.
Are you insured and licensed?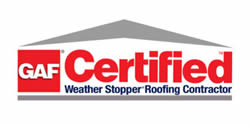 It is essential that you vet a contractor's insurance and licensed before you sign a contract. While it is necessary to have a contractor's licensed in the state of Florida, many people find an outside licensed holder to get around this legality. The license holder does not oversee the day to day activity.
Equally important is that the company is properly insured. Unfortunately, it is a common practice here in Florida to cut corners to avoid the high cost of insurance. This can end up costing you a lot more than you anticipated.
Do you use subcontractors?
Skilled labor is not always easy to find, which is why some roofing contractors use subcontractors. It can also save them some money. But using subcontractor typically means no quality control, poor workmanship and warranties not honored.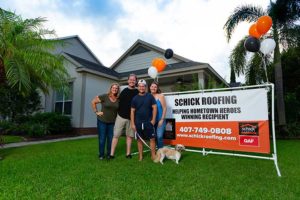 Are you involved in the community?
When a business is involved in the community, it says a lot about them. Schick Roofing is proud to support Helping Hometown Heroes initiative by giving a free roof in appreciation for their dedication to the community.
Why Choose Schick Roofing?
Schick Roofing goes beyond the minimum standards required by the state. We are fully licensed, insured, and have also been selected by GAF to Be in The top 2% in the Country as Master Elite Roofing Installer!
"Manufacturer designations are considered a badge of honor because the contractor must pass certain minimum requirements to be factory-certified (although, some manufacturers have more stringent requirements than others). GAF strictly enforces their top designation by only allowing 2% of roofing contractors per market to be recognized as Master Elite Contractors," GAF
Schick Roofing is licensed, FL General Contractor: #CGC1512559 FL Roofing Contractor: CCC1328181. There are never any hidden fees and recommend an appropriate, accurate, and an affordable long term solution.