Quality Orlando Roofing Materials At An Affordable Price
Your Orlando roof is a valuable part of your home or business. When it comes time to sell your property, the roof plays a big factor. Either it will add value or take it away.
The roof also protects you and your family from the harsh elements here in Central Florida. It's these elements, the intense heat from the sun, high winds, rain and hail, that take a toll and wear away at your roof, causing structural problems and affecting the value.
Are quality roofing material really worth the investment?
Provides protection against environmental elements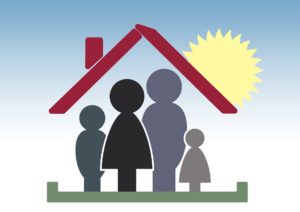 The elements are destructive and your roof is the first line of defense. The quality of roofing material directly correlates to how how effective they will be able to stand up to the harsh rays of the sun, wind, rain, and hail. Low quality installation and cheap materials may seem like a bargain at first, but when your roof gets damaged, starts to leak, and you realize how much it will cost to repair, you will wish you had used quality roofing materials in the first place.
Save money with minimal maintenance
Durable roofing materials will need less maintenance and repairs than that of cheaper quality. Not having to replace shingles after a strong storm, or a leak after it hailed, means you will save time and money.
Up your curb appeal
"You only get one chance to make a first impression," this is definitely true when it comes to real estate. Your roof is a huge factor when it comes to the exterior of your home. Quality roofing materials will boost your curb appeal and bring you more money.
October is Breast Cancer Awareness Month
In honor of Breast Cancer Awareness Month, the family at Schick Roofing encourages everyone to join us in learning more about breast cancer and support those who are suffering with the disease.
Though we have made great progress in early detection, cancer treatment and finding a cure, we still have a long way to go.