Orlando's Trusted Roofer; Don't Wait Until The Damage Gets Worse
You notice damage to your Orlando roof, it could be a missing or lifting shingle, or discoloration on your ceiling, it is important to get it checked out sooner than later. The longer you wait, the more it will cost in repairs. It is always a good idea to take the time and walk around your home or business and visually look for any damaged or missing shingles. If you notice anything not right, it's time to contact Schick Roofing.
Don't wait until the damage gets worse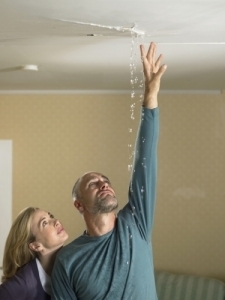 Those small gaps between shingles, missing or damaged shingles, and other issues, only gets worse with time. Eventually, the water will damage the decking underneath the roofing shingles, insulation, the attic, drywall, and even the foundation. The more severe and widespread the damage, the more expensive it will be to repair.
All this water damage can allow mold spores to grow and rapidly spread. Leaving your home susceptible to mold infestations behind the walls and in the attic.
If you are thinking about having your roof replaced, not is the time to take advantage of the Tax Credit
You can claim a $500 energy tax credit or 10% of the cost of the roof (not including the installation cost) just by installing a heat efficient asphalt or metal roof. There are a few details you need to know, according to House Logic.
You must use either metal or asphalt roofing materials that are designed to reduce heat gain — the amount of heat transferred into a home.
Metal roofs must have appropriate pigmented coatings.
Asphalt roofs must have appropriate cooling granules.
Asphalt materials can be either traditional shingles or modified bitumen (rolled asphalt sheets).
Don't let a leaky roof steal your holiday spirit! Whether you need a new roof, a roof replacement, or a roof repair, you can count on Schick Roofing for all of your roofing needs.