Orlando & Clermont Roofer; Storm & Hail Damage
All it takes is one strong afternoon thunderstorm here in Central Florida to cause damage to your roof. Ensuring your roof is prepared in advance will save you money and unnecessary damage to your home.
"It is very important to note that the seasonal outlook cannot forecast where and when storms will form, let alone if/where they will make landfall and what the impacts would be," said Dennis Feltgen, public affairs officer for NOAA's National Hurricane Center. "It only takes one storm hitting your area to make it a bad year, regardless of the number of storms that are forecast in the seasonal outlook."
What Can You Do To Protect Your Roof?
Have Your Roof Professionally Inspected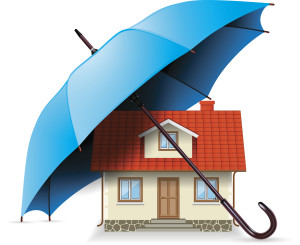 A professional roof inspection is definitely worth the time and effort. It's the easiest and quickest way to know for sure how your roof is doing. It may look okay from the ground, but it may be a different story on top. Loose shingles, worn or cracked boots around piping, rust spots on flashing, popped up nails, excessive shingle granules in the gutter and unseen dangers of a leaking roof, will be seen during an inspection.
Though it may seem like a small thing, replace missing or loose shingles, it can lead to big problems down the road.
Trim Your Trees
Trees near your home can be especially dangerous during a storm. It is important to trim tree branches hanging over the roof. Not only does the debris, leaves, pine needles, and mulch pile on your roof and cause it to deteriorate, it doesn't take much for a branch to break off during strong winds and cause severe damage.
Make Sure The Gutters On Your Roof Are Clean
Definitely not a fun job, but it is imperative to clean your drainage system on your roof before a hurricane. Clean all the debris and leaves from the downspouts and gutter. If water starts backing up on your roof, it can intrude into your home.
Unfortunately, many homeowners often neglect their roof, what could have been an easy fix, can end up costing much more and reduce the life expectancy of your roof. Take a good look at your roof. Look for any missing, warped, or broken shingles, rust spots on flashing, popped up nails, buckling or curling shingles and worn or cracked boots around pipes.
If you suspect damage or want to get your roof ready for hurricane season, contact the experts at Schick Roofing. As a leader in the industry, we provide our customers with an honest and accurate assessment of their roof and affordable services.