Orlando Roofer; Trusted Tips For A Maximum Lifespan
There are many effective tips that homeowners can follow to help maintain the quality and durability of their roof so that it can perform for its maximum lifespan. Regular maintenance can save you from having to replace your roof prematurely.
On the other hand, overlooking roof maintenance can be a very costly oversight, and one that we hope to help you avoid. In the article below, you will find 4 tips that help serve as a guide to be certain that your roof and drainage system are functioning properly.
Have your roof inspected regularly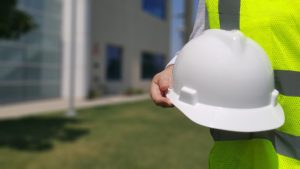 Routine inspection by a professional will catch small issues before they become big costly problems. This includes checking for damaged or loose shingles, replace loose or missing roofing nails. As well as, inspecting the structural integrity, materials, interior, and workmanship of the roof.
"When homeowners place blind faith in their roof and neglect it completely until the first sign of a leak appears in the ceiling, they could already be facing much larger problems—unwanted structural issues, mold growth, or damaged insulation, for starters. Spare yourself a headache down the road by having your roof periodically inspected," Bob Vila.
Stay on top of repairs
If you discover any roof issues or damages, it is important to have them repaired in a timely manner. Also, be mindful of signs your roof needs repairs. Shingle granules on the ground, water stains on the ceiling, missing shingles, or a sagging appearance.
Ensure the roof is properly ventilated
Proper ventilation is vital here in Central Florida for roof durability. Poorly ventilated roofs are subject to increased energy consumption, excessive heat and moisture. This can cause shingles to buckle, and the rot of rafters and sheathing.
Keep your gutters and roof free from debris
It may not seem like a bit deal, but removing moss, vegetation, leaves, and small branches from your roof and gutters can significantly increase your roof's durability.
If you are concerned or have questions about your roof, please remember that our experienced staff is here to serve you. We would be honored if you would choose Orlando's Schick Roofing for all of your roofing needs.