Orlando Roofer; Save More With End Of The Year Tax Credits
If you've been thinking of having your Central Florida roof repaired or replaced, now is the time! You can save even more than before with the end of the year with a tax credit.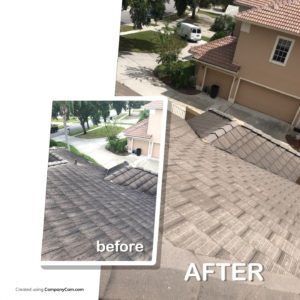 Energy Star Tax Credits for Primary Residences
"This tax credit is for ENERGY STAR certified metal and asphalt roofs with pigmented coatings or cooling granules designed to reduce heat gain. Certified roof products reflect more of the sun's rays, which can lower roof surface temperature by up to 100F, decreasing the amount of heat transferred into your home. Tax Credit Amount: 10% of the cost, up to $500."
Requirements include
"Metal roofs with appropriate pigmented coatings" and "asphalt roofs with appropriate cooling granules" that also meet ENERGY STAR requirements."
"A recent study for a Florida utility shows that a white reflective roof can reduce space cooling energy use by 17- 23%. A large part of the advantage comes from cooling the attic space where cooling ducts are often located. However, if you are re-roofing a home with composition shingles, choosing the lightest white color can reduce cooling costs by about 4% at no added cost." University of Central Florida
Typically the cooler months in Central Florida are the best time to have your roof repaired or replaced. Though a roof can be successfully installed any time of year, the winter months in Central Florida tend to be a dryer time of year, which can lead to a longer lifespan of the roof.
Schick Roofing is one of Orlando's most respected and trusted roofing company with an A+ rating with the Better Business Bureau and has been accredited since 2009. We can help you make the best cost effective solution for your roof and are proud to offer accurate and honest roof assessments at an affordable price.
Contact Schick Roofing for more information and to get a quote