Orlando Roofer; Facts About Hail & Storm Damage
Though roofing systems in Orlando are designed for long term performance, they require maintenance. Now is the time to prepare your home and business roof from water leaks and damage.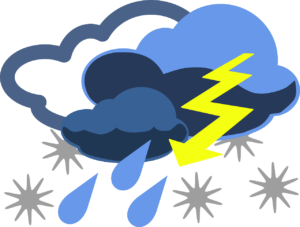 A roofing system in good condition is more likely to withstand strong thunderstorms, hail, and hurricane strength winds, providing the first line of defense for you and your family.
Roofing systems that are regularly maintained typically last 50 to 70 percent longer than those that are not properly cared for, according to a roofing system study.
The savings can be substantial when you consider the cost of proper maintenance (which can practically double the lifespan of a roof) vs how much it will cost to replace your roof.
The best defense if a inspection by the professionals at Schick Roofing. We take pride in serving the Dr. Phillips and Windermere areas of Orlando.
The Storm Damage Center list some important facts about hail damage
Ever been hit by a golf ball or a baseball before? Now imagine a solid ball of ice falling at up to 120 mph from thousands of feet up in the air. Large hail falls with enough force to damage roofs, cars, break windows and more. If a person were to be directly hit with large hail, it could cause serious bodily injury, or death. It is imperative to seek shelter immediately when faced with hail storms, severe thunderstorm watches and severe thunderstorm warnings in order to protect yourself from falling hail.
Hail is defined as starting at a diameter of 0.2 inches or more. Hail can grow as big as golf balls, baseballs, and even soccer balls. Hail larger than 0.75 inches is considered large enough to cause serious damage in the United States. Per NOAA, hailstones can fall at speeds up to 120 mph.
Especially when talking about hail damage to roofs on houses and commercial buildings, often times the untrained eye cannot detect hail damage to shingles, roofing materials, skylights, siding, and other materials. The safest option is to have an experience hail damage repair contractor perform a full hail damage inspection.
Poor quality contractors and scammers can cause permanent damage, devalue your property, steal your money and put you at personal, legal and financial risk… not to mention all the headaches!