Orlando Roof Repairs & Replacement; Is It Worth The Cost?
A new roof or roof repairs in Orlando is a major investment. It has many people asking themselves if they really need a new roof? Is it really worth it?
When a roof is compromised and the repairs or replacement is delayed, the damage gets worse, making the cost to repair it higher! It also lowers the value of the home.
Making repairs or replacing your roof is well worth the cost. There are many lasting benefits of replacing those old shingles.
Eye catching curb appeal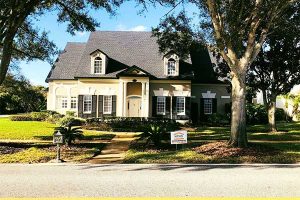 You can't help but see your roof, in fact, it's one of the most visible exterior features. If your shingles are missing, curled, loose, or worn, it really impacts the aesthetics of your home.
Today's new roof technology and designs, makes it each to achieve a custom look without having to cost a small fortune.
There are a variety of colors and textures to complement your home's exterior.
Boost the value of your home
A new roof adds protection and beauty. It also has a high return on investment. Home buyers are attracted to properties that are well maintained. It the roof looks properly maintained, it gives the impression the rest of the house will be maintained.
Improves Energy Efficiency
Advanced technology has created very efficient roofing materials. For instance, new shingles reflect the sun's rays, rather than absorbing all that heat. This will keep your home significantly cooler during the hot summer months. Decreasing your electric bill and who doesn't like that!
"A possible cause of higher cooling costs could be insufficient attic ventilation, requiring the cooling system to run excessively. In warm weather, inadequate ventilation will trap hot air in the attic, causing air-conditioning systems to work harder, or leaving your home's interior hotter and less comfortable. In both hot and cold weather, moisture in the attic can become trapped and condense on the rafters if it's not insulated properly. This moisture can drip down onto the insulation and reduce its effectiveness, potentially increasing energy costs." according to GAF, North America's Largest Roofing Manufacturer.
Lasting Protection
Your roof is responsible for keeping your home safe from the elements. As the roof ages, it gets worn down, exposed to all the weather conditions, damage from leaks, moisture, and mold occurs.
Schick Roofing is a trusted name in Southwest Orlando. As a leader in the industry, we provide our customers with an honest and accurate assessment of their roof and affordable services.