Orlando Roof Inspection; Don't Miss Out On The Military Rebate
All roofs in Orlando need maintenance to ensure reliability, longevity, and to keep water leaks from happening. And yes, you want it to look great and have attractive curb appeal.
Severe storms, high precipitation levels, strong winds, exposure to the intense heat of direct sunlight most of the year, takes a toll on all roofs.
"Sooner or later, all roofing needs to be replaced. If shingles are old and worn, patching or limited repairs won't help when a hurricane strikes. If you know how long it has been since your shingles were replaced, that is a good starting point," warns the Division of Emergency Management.
Regular Inspections Will Save You Money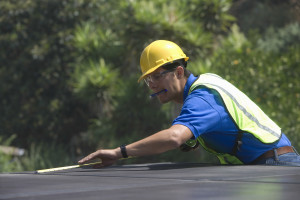 Routine roof inspections can help prevent serious problems, just like tune ups for your car. Be on the look out for missing or damaged shingles or tiles, cracks, lifting shingles, moss growth, and removing any debris. If you're not comfortable getting up on your roof, contact Schick Roofing. Moisture penetrating any part of the roof can cause deterioration, water leaks, and significantly shorten its lifespan.
Active military member, a veteran, or retiree, Thank you for your service and for your protection
U.S. Military Troops Get a $250 rebate when you install a GAF roofing system on your home and purchase an Enhanced Warranty till December 31, 2020.
GAF is giving back to our troops by offering a rebate for our brave men and women. You will receive a $250 off your Lifetime Roofing System when it is installed by Orlando's Schick Roofing, a GAF-Factory Certified Contractor.
If you are an active military member, a veteran, or retiree, contact Schick Roofing at (407)749-0808. Spread the word to everyone you know and help us give back to our troops. This rebate is being offered through December 31, 2020. On behalf of everyone at Schick Roofing, thank you for your sacrifice and your commitment.