Orlando/Clermont Roofer; Top Causes of Roof Failure
When you have your roof replaced or repaired, you want it to last a very long time. But unfortunately, this isn't always the case. Poor materials or workmanship can lead to early roof failure.
Top Causes of Roof Failure
Poor Ventilaiton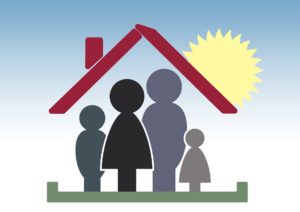 To ensure your roof stays in good health it need proper ventilation. An attic fan pushes both moisture and heat out, minimizing expansion caused by temperature changes. A poorly ventilated attic slows down heat transfer, increasing the temperature of the shingles. This can cause buckling and premature deteriorating of the shingles. An attic fan removes the hot trapped air, allowing your roof to release the most amount of heat. The cooler your roof the more money you save and the longer the shingles will last.
Poor Installation
The installation and quality of workmanship directly affects how long it will last. Even if you have the top of the line materials, if not installed properly, your roof won't last. Taking the time to make sure your contractor has the right experience and knows what they are doing, will ensure your roof functions properly.
Poor Quality Materials
Price is not the only thing to take into consideration when it comes to materials. If you want your roof to last, then low quality materials may not be the answer. "When you install any GAF Lifetime Shingle and at least 3 qualifying GAF accessories, you'll automatically get a Lifetime limited warranty on your shingles and all qualifying GAF accessories," GAF.
Poorly Chosen Flashing
Areas where dormers, chimneys, and exhaust pipes connect to the roof tend to be vulnerable to leaks and other issues. The best way to seal them is with flashing. This material is made to withstand Central Florida's heat, humidity, wind and rain, without degrading over time.
There are a numerous reasons why a roof can fail. The best protection starts with an inspection by a reputable roofer and regular maintenance. When choosing a roofer, remember, quality materials and workmanship matter.
Over the past 15 years Schick Roofing has re-roofed and repaired over 3,500 homes in Central Florida.
We believe in top notch workmanship and consistent communication. When you select Schick Roofing you will gain access to a "Company Cam" link that will allow you and our representatives to follow along the process in pictures.