Orlando Affordable Roofer; Tips To Avoid Damaging Your Roof This Holiday Season
While decorating your Orlando area home for the most wonderful time of year, avoid damaging your roof. Year after year homeowner unknowingly end up causing harm to their shingles when hanging lights and decorations on their roof.
The Experts at Schick Roofing share a few tips to avoid damaging your roof this holiday season
Avoid using nails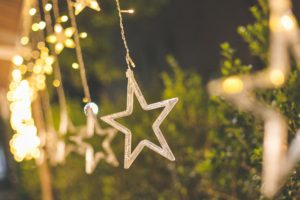 Though a few nails in your roof may seem harmless, it can cause significant damage to your roof. Nails leave behind holes that rain water will eventually find. Instead, invest in plastic hooks or clips with adhesive on the back, it will be a lot less expensive than repairing your roof
Before installing decorations, it is a good time to clean your gutters and roof of any debris, leaves or branches. Also, test any lights or electrical decorations first to ensure they are safe to use.
When installing decorations or lights on your roof, never lift or move the shingles, the seal can easily be broken. You will quickly realize how important that seal was when the next time it rains.
Avoid walking on the roof
If you plan on hanging lights from the outside of your home avoid walking on shingles. The granules on the asphalt shingles are a layer of protection. Walking on the shingles can loosen the granules and even make them fall off.
When the holidays are over and it's time to take the decorations down, it can be very tempting to just pull it down with a few tugs. Since that can damage the roof, it is worth the time and effort to do it right
The Schick Roofing family wishes you and your family a safe and happy holidays. Contact us for all your roofing needs throughout the year
At Schick Roofing, our goal is to ensure your roof is properly protecting your home or business, extending the life of your roof, and provide our customers an honest and accurate assessment of their roof.