Ocoee, Windermere, and Winter Garden; Repair or Replace Your Roof?
It can be a tough question, should you repair your existing roof or replace it? Your roof is a big investment and plays an important role in your home or business. Here are a few things to consider.
When Is Repairing The Best Option?
If you are contemplating repairing your roof, consider these factors: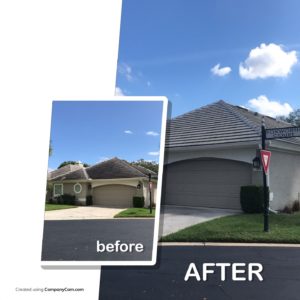 Not much damage: in cases where replacing a few shingles is enough to repair the damage. Whether it is damage sustained by a storm, intense wind, or a falling branch from a tree, it is important to have a professional inspect the extent of the destruction. There may be more damage lying beneath, to the felt underlayment, decking, or flashing.
Area that needs repair: A good rule of thumb, if your roof needs less than 30%, repairs may be the economical choice. If the area is larger, you may be better off replacing the roof. Considering it probably won't cost more and you won't have to worry about it for many years.
How old is the roof: If your roof is over 20 years old and find yourself having issues, it may be wise to invest in a new roof. If your roof is less than 20 years old and is expected to have 10 to 15 more years of service, it may best to repair the damage.
When Is Replacing The Best Option?
Extensive damage: If there is sizable damage, over 30%, the roofing underlayment has been compromised or several shingles damage over a large area, it may be more cost efficient to replace the roof.
Age of the roof: if your roof is over 20 years old and seen better days, it is probably time to replace it. A roof inspection can let know the life expectancy of your roof.
Schick Roofing is proud to be one of the few roofing companies here in Central Florida who have earned the GAF Master Elite contractor certification. It is such a distinguished achievement that only the top 3% of roofers throughout the country have obtained such an accomplishment.