Nominate An Orlando Hometown Hero For A Free GAF Roof
Schick Roofing is honored to be able to give back to a Hometown Hero. We want to take the burden off a deserving first responder or health care worker in Orlando, who is not able to focus on their roof because they are busy serving our community through this pandemic.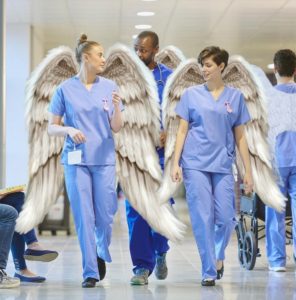 In appreciation for those who have selflessly sacrificed their time in response to the COVID-19 pandemic, the family at Schick Roofing wants to relieve one of these heroes of the financial stress that comes with needing a new roof on your home
As a local roofing company here in Central Florida, it is our responsibility to step up and give back to the community during the pandemic. Over the last several months, first responders and healthcare workers have been making the ultimate sacrifice.
Anyone can nominate a deserving first responder or healthcare worker by submitting a nomination form and a brief story about the nominee today through August 25, 2020.
As a Master Elite Factory certification contractor with GAF, of which only 2% of companies across the nation qualify, our team at Schick Roofing is here to help you make the best decision for your home or business. You can count on our dependable, honest, and professional service.
GAF is North America's largest manufacturer of roofing supplies for both residential and commercial, with premier brands at an affordable price. Their research, latest technology and advancements, have made their products unparalleled in durability and quality. GAF stands behind their work and products, this is why they are able to offer the best warranties to their customers.
Quality installation is equally important, especially since most roofing failures occur because of improper installation. Ensuring your roofing contractor is GAF Factory Certified, means they understand the products and how to install them properly.
GAF Certified roofers will adhere to the highest level criteria to quality. They will also be properly licensed, fully insured, a commitment to ongoing training and development, and a proven reputation, history, positive reviews and references.