Licensed & Reliable Orlando Roofer, GAF Master Elite Contractor
The last thing a home or business owner wants is to invest in a roofing company who does a poor job or get scammed out of thousands of dollars and still in need of a new roof! Unfortunately, Central Florida is known for numerous unlicensed roofing contractors, who take money without doing any of the work, we hear it on the news all the time.
Getting scammed by a roofing company is a homeowner's nightmare.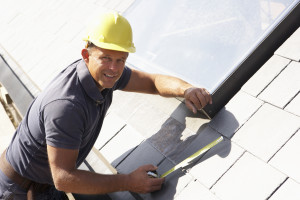 "An unlicensed roofer alleged to have ripped off customers in Colorado is now in Central Florida, accused of taking customers' money here without doing any work," according to Click Orlando.
In another news story, "The couple paid a contractor $15,000 for a new roof they never got. They wrote a check for $15,000. Since then, there hasn't been any work done, there has not been a roof installed and there is no permit from the company," WFTV 9 ABC investigates.
Your roof is a big investment. Any work on it that isn't properly done can make your home vulnerable to the elements and end up costing you more in the long run.
Schick Roofing is proud to be a trusted and reliable roofer in Central Florida. Our outstanding reputation is the result of a lot of hard work and our core values. We believe in Caring, Communicating, and Consistency.
We care about building lasting relationships. Not just about getting more customers, but ensuring they will work with us in the future. Our loyal customers are the reason for decades of success.
Communication is key!We provide an honest and accurate assessment of our customer's roof and provide practical options. You will always know what we are doing, why, and the cost. We understand you may have questions, which is why we are always easy to reach.
Our customers expect high standards and high quality of work, making us a very consistent/quality roofer in Central Florida.
Schick Roofing is also proud to be one of the few roofing companies here in Central Florida who have earned the GAF Master Elite contractor certification. It is such a distinguished achievement that only the top 3% of roofers throughout the country have obtained such an accomplishment.