Hunter's Creek, Ocoee, Winter Garden; Roof Replacement & Repairs
It's not always easy to find a good roofing company. One you can trust and rest assure the job is done right. Reading honest reviews from actual customers is a great place to start. If someone takes the time out of their day to write something about a company, they really mean what they say! 
Punctuality, Quality, Responsiveness, Value 
After careful research and evaluation, we ordered our complete tile roof replacement , with Paul Schick in November 2019. I could not have made a better decision ! Every facet of the job was performed and documented from start to finish. From the quality of the materials, to the professionalism of the work force, and the attention to detail was outstanding .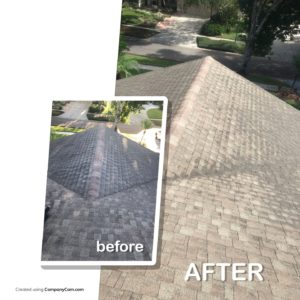 The time frame for completion was exact and when the job was complete the job site was so clean it was as if they had never been here.
I seldom write reviews, but in this case I felt obligated to make an exception. The attention to detail (County Permits-HOA Specifications- scrap roof removal- etc ) things I never thought of, were all taken care of. As a business owner myself I am totally Impressed with the professionalism and workmanship of this company. Kudos

Jack Reddien Granada Villas
Choosing A Roofing Contractor Is A Big Decision
The last thing you want is to have trouble with your roof just a couple of years after it was installed. Your roof is a big financial investment. It can mean the difference between a beautiful, sturdy finished product and a roof that needs repair or replacement again soon.
Feeling comfortable and secure in the professionalism and competence of the team that you hire is vital to a positive experience.
At Schick Roofing, we are committed to ensuring that you have a positive experience. Paul Schick himself inspects each job daily so that you know you are receiving the highest quality work in Central Florida. Contact Schick Roofing today for an estimate and to learn more about our process.