Hunters Creek & Winter Garden; Can You Recognize Roof Damage?
If you are a home or business owner here in the Orlando area, Dr Phillips, Windermere, or Clermont, the thought of having to repair or replace your roof can be overwhelming. Unfortunately, when a roof is damaged, it can quickly go from bad to worse.
Which makes routine inspections and maintenance so important. What should have been an easy repair, turns into a major overhaul, beam replacement, and mold removal. Identifying what type of damage your roof and the severity, goes a long way in getting a game plan for repairs.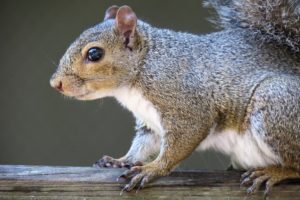 Pest Damage
Definitely underrated, pests can cause real damage. Rodents, such as squirrels and rats, can easily chew holes through shingles to get into the attic. This type of damage can be difficult to notice. Which makes it easy to go unattended, as the damage grows.
A good idea is to regularly check your attic. Look for any rodents, animal droppings, or evidence of any chewed up items. Also, trim any tree branches that are close or hanging over the roof.
Hail and Storm Damage
Our storms here in Central Florida can be pretty nasty. Hail and strong winds can lead to damage. Nothing last forever, year after year, those hailstorms, intense heat, high winds, and moisture takes a toll on every roof. Eventually, every type of roofing material becomes vulnerable. Leading to lifting shingles, moisture, leaks, and mold.
Flashing Damage
Never overlook the flashing on your roof, it is a critical element. It is often the culprit of some serious roof damage. Flashing is necessary to create a tight seal where the roof plane meets a vertical surface. Such as, vents, skylights, chimneys, wall or dormer. It is used to direct water from pivotal areas, as well as keep out moisture and water. Quality flashing should account for the expansion and contraction at these intersections due to the temperatures and humidity.
Why Choose Schick Roofing?
Because at Schick Roofing, we care about building lasting relationships. Not just about getting more customers, but ensuring they will work with us in the future. Our loyal customers are the reason for decades of success.
Schick Roofing is proud to be a trusted and reliable roofer in Central Florida. Our outstanding reputation is the result of a lot of hard work and our core values. We believe in Caring, Communicating, and Consistency.