How To Replace A Missing Asphalt Roofing Shingle 
If you have a lifted or missing roofing shingle that needs replacing, you're probably wondering how much work is involved and how much is it going to cost. It is important to understand, the longer you wait, the damage it will cause. Your roof is left vulnerable to the elements if a shingle is missing, curling or lifted.
Is your roof missing a shingle? Here is what can happen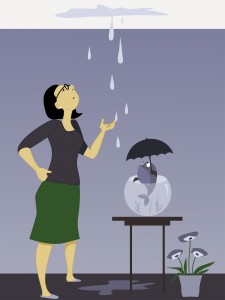 Since there isn't a shingle protecting your roof, rainwater can start seeping into the roof. This can negatively impact everything from the insulation to the structural beams and foundation.
Even if it's just one shingle, rain and moisture can enable the exposed layers of the roof to get wet and damaged. Which can lead to cracks, wall damage, and caving.
Changing temperatures and hot air can cause the weatherproofing to stretch and were down the adhesive beneath the shingles. Enabling them loose their ability to protect your home.
If you have missing shingles, how can you make sure your home safe
To keep your home safe, take steps to repair the problems sooner, rather than later. Nobody wants to think about the damage taking place on their roof, but preventing further destruction can save you money and frustration.
Before you get out the ladder and hop up on your roof, think about safety. The CDC reports roofing related injuries has over 150,000 Americans seeking medical treatment every year.
Hiring a professional roofer means they will have the proper equipment to get the job done right and safely. They will also be to identify any other issues, not visible from the ground.
Replacing missing shingles
Avoid superficial "band-aids" or patches, quick fixes that will only last a short time.
Hire an experienced team, such as Schick Roofing. You wouldn't believe how many homes we've been to where a friend or family member tried to fix a roof and just ended up doing more damage.
Find a roofer you can trust. There are a lot of contractors in the Central Florida area, but not all of them are the same.
At Schick Roofing, integrity and a high standard work ethic is paramount to our business and the way we treat our customers. Our customer testimonials say it all.
We are proud to be a GAF Master Elite Certified, have an A+ BBB rating, great reviews, licensed and insured. We're happy to provide an estimate and take the time to show you and explain any damage to your roof before asking you to sign anything.