How to Plan Your next Central Florida Roofing Project 
Planning a roofing project in Orlando? Where do you start? You may not want to think about having your roof repaired or replaced, but it's necessity. A project can cost in the thousands of dollars. You want a quality roof, but without the high price. Planning out the project can help save a few bucks.
Create an Outline of Your Project
Taking the time to properly plan a renovation project is key to its success. Without a solid plan and a little bit of homework, you could end up making decisions that won't hold up and you could find yourself making more roof repairs earlier than you expected.
A Few Factors to Consider: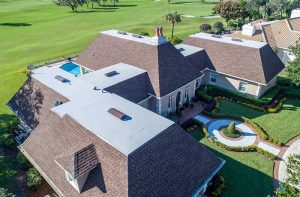 The roofing materials
The amount of roof damage
The size of the house
The pitch of the roof
You May Want to Consider Financing
Sometimes a damaged roof comes at an unexpected time. Putting off the unforeseen roof project can end up costing more in the end. What was once a simple repair turns into a total roof replacement. Financing may be an option.
Once the Projects Starts, Avoid Any Changes
While some changes are necessary, such as damage not discovered in the initial inspection. Changes after the roofing project has already started can lead to delays and add to the overall costs.
Work With a Professional Roofer
Though you carefully planned out your roofing project, installation by a certified GAF roofer ensures it will be done right and have a long lifespan. It also means you will have the best warranties in the industry.
Schick Roofing is Central Florida's Certified GAF roofer. We use quality materials that hold up to Central Florida's elements, intense heat and torrential storms. With the right equipment and experienced team, you can count on your project being complete on time. We can help with options to fit your budget.
Contact Schick Roofing for a thorough inspection and a detailed estimate.