How To Get Your Orlando & Dr Phillips Roof Ready For Hurricane Season
Hurricane season is heating up here in Orlando, which is forecasted to have an above normal activity. As you get ready for severe storms, don't forget about your roof. By taking just a few proactive steps, you can prevent roof damage and save you money in the process.
Inspect your roof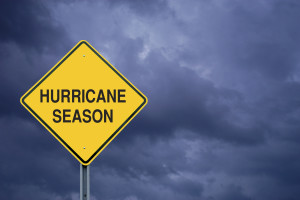 Take a good look at your roof, use binoculars if you have them. Check for loose or missing shingles, curling, especially around the edges, rust spots on the flashing, popped nails, cracks in the plastic or rubber around vent pipes, and any damp areas.
Look in the attic for the sun shining through, if you can see any light, it indicates a space where water and wind can get inside, compromising your roof.
Look for anything that can damage your roof
Now is the time to trim any branches that have grown close or hanging over the roof. If there is any debris, such as leaves or sticks, these need to be removed. It is also a good time to clean out the gutters, it is important water doesn't back up or puddle on the roof.
Look through your insurance policy
Now is the time to review your homeowner's policy, see what is covered, what isn't, and what your deductible is. A higher deductible may make it difficult to afford a new roof, especially with everything going on at the time.
Be prepared for the next storm. A professional roof inspection can save you time and money down the road.
Schick roofing is a leader in the industry, we are proud to provide our customers with an honest and accurate assessment of their roof. Unfortunately, roofing materials can deteriorate quickly in the extreme Florida weather, our experienced professionals can guide you through the proper action to help keep your roof functioning at its maximum potential.
At Schick Roofing our goal is to provide affordable and professional roofing service to both residential homes and commercial business throughout the Dr. Phillips and Southwest Orlando area.