How To Get Cost Effective Roof Renovations In The Orlando Area
You may be thinking of renovating your Central Florida home to get the most value out of it in a sale. Or, you may just be considering renovations for long-term investment purposes. Regardless of why you're renovating, with this high-value changes you want to get the most bang for your buck.
The first line of defense against the Central Florida heat is your roof. Investing in energy efficient roofing materials can reduce your utility bills.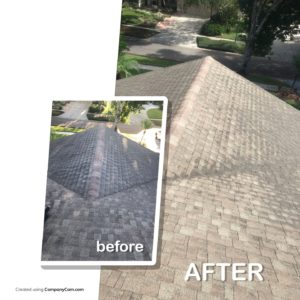 Consider investing in an energy efficient roof, also called a cool roof. Cool roofs are lighter in color and reflect sunlight and heat. While it may be 95 degrees outside, your dark colored roof can reach temperatures of 150 to 175 degrees, transferring this heat into your home, in turn increasing your cooling costs.
During peak summer months in our warm climate, cool roofs can stay as much as 60 degrees cooler than their asphalt counterparts. The roof may well pay for itself in savings on your energy bill. If you're considering a new cool roof, contact Schick Roofing for an estimate on a roof that will look great and save you money over time.
According to the Department of Energy, "A cool roof is one that has been designed to reflect more sunlight and absorb less heat than a standard roof. Cool roofs can be made of a highly reflective type of paint, a sheet covering, or highly reflective tiles or shingles. Nearly any type of building can benefit from a cool roof. Benefits of a cool roofs includes, reducing energy bills by decreasing air conditioning needs, improving indoor comfort for space that are not air conditioned, and degreasing roof temperature, which may extend roof service life."
Whether you want to save money by improving the energy efficiency of your home or business, your roof has damage, leaking or showing signs of age, the professionals at Schick Roofing can help you make the best cost effective solution for your roof. We are proud to offer accurate and honest roof assessments at an affordable price.