How To Choose An Affordable Orlando Roofer?
Hiring a roofing contractor here in Orlando isn't always easy. Sorting through all those roofers on line is stressful and overwhelming. Which one will do a quality job at an affordable price? Before signing on that dotted line, here are a few questions to ask a potential roofing contractor.
Are you a licensed roofing contractor?
Hiring a licensed roofer is important. It means they will comply with all the local and state codes. It also means, you will have legal recourse if something goes wrong during the process or after it is finished.
Do you carry workman's comp insurance?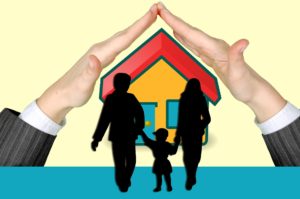 Known as a gold standard in the roofing industry, a blanket workers compensation policy requires an exceptional track record for several years to obtain this type of policy. It means all the company's employees are covered without exception. Unfortunately, not all contractors have this insurance - though required by law - if something happens, you could be held responsible.
Do you have General Liability Insurance?
Roofing employees are covered by workman's compensation insurance, while on your property. But general liability insurance covers any damage that may be done to your house, roof, or property.
Do you use roofing subcontractors?
It is not unusual for contractors here in Central Florida to hire subcontractors to handle the actual work. This can leave you open to a number of liabilities, are they properly insured, who is responsible if something goes wrong, what happens if the subcontractors don't get paid? Know who you are working with and who will be on your property doing the work.
Know your options!
A roofing contractor should be looking out for your best interest. The color, style, and material you choose can affect your investment and resale value.
Schick Roofing is one of Orlando's most recognized roofing services. With an A+ accreditation from the BBB and GAF Certified. Also, don't forget to check out our reviews on Google.