Honest Orlando Roofer; Repair or Replace?
The thought of a leaking roof with our afternoon thundershowers and record number of hurricanes, can be overwhelming. While a new roof would give you peace of mind, repairs would be less expensive.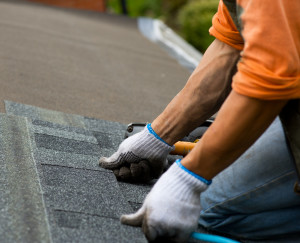 The lifespans of the roof depends on the quality of installation and that of the materials installed. Neglecting a roof with missing, curled, or cracked shingles can quickly lead to severe damage to both the building and your wallet. You also don't want to worry about your roof making it through the next big storm.
If the roof just started leaking and only affects a small portion, a better choice may be to repair. But choosing to save a few bucks by just having your roof repaired when it needed to be replaced may end up costing you more in the long run.
If the leak has been going on for some time and you just noticed or the roof is older, the better choice may be replacing. Unfortunately, it is not always an easy choice, the professionals at Schick Roofing can help you make an informed decision, based on the damage, roofing material, and cost effective.
You'll likely be able to repair your roof if there is a leak from an easily-identifiable source or there are only one or two shingles missing. Unfortunately, there are also signs that you'll most likely need a replacement roof. You should talk to your roofing professional if:
There are multiple leaks over a widespread area
There are water stains on the ceiling or walls in multiple rooms
Asphalt shingles are curled or warped or there are many shingles missing
Roofing tiles are chipped, cracked, or missing
You want to give your home a facelift
Finding a reputable roofer to repair or replace your Orlando area roof may not be your idea of a fun time, but it is definitely an important one. The lowest bid isn't always the best one, quality installation and materials are what makes a roof with a long lifespan.