Help An Orlando Hometown Hero With A Free Roof
Central Florida roofing company launches annual initiative 'Helping Hometown Heroes' to provide free roof for local hero
Schick Roofing is launching its Helping Hometown Heroes annual initiative to give away a free roof to a deserving first responder or healthcare worker in Orlando. In appreciation for those who have selflessly sacrificed to respond to the COVID-19 pandemic, the family at Schick Roofing wants to relieve one of these heroes of the financial stress that comes with needing a new roof on your home.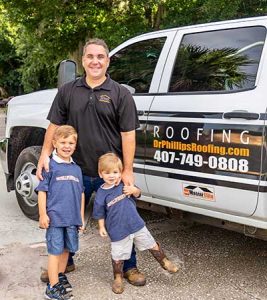 "As a father, Orlando resident and small business owner, I've seen how our community's first responders and healthcare workers have taken such incredible care of our residents," says Paul Schick, president of Schick Roofing. "At the same time, many of them are also struggling financially due to this crisis. It's our goal to recognize and reward their selflessness by providing a new roof and one less thing to worry about."
Anyone can nominate a deserving first responder or healthcare worker by submitting a nomination form and brief story about the nominee today through August 25, 2020.
Schick Roofing will select one deserving recipient from among all eligible entries and provide him/her with a brand-new GAF shingle roof complete with installation.
For additional information on the inaugural Helping Hometown Heroes initiative, including terms and conditions, please visit the website here.
About Schick Roofing
Schick Roofing is a locally owned and operated roofing contractor that has served the Orlando area since 2004. Schick has upgraded more than 3,500 homes with high-quality roof replacement, repairs, maintenance and surface cleaning. The company holds GAF Master Elite Factory certification of which only 2% of companies across the nation qualify.
Schick provides top-notch workmanship with its own team of professionals, providing consistent communication throughout all jobs from initial consultation through cleanup. For more information about Schick Roofing, visit SchickRoofing.com.