Get The Facts, Dr Phillips/Orlando Roofing Service
Just thinking about having your Central Florida roof repaired or replaced can be overwhelming for any home or business owner. It's a big investment and you want it done right with the highest quality materials at the best price, without any unexpected expenses.
Get the Facts About Roof Replacement or Repairs
Is the roofing service local?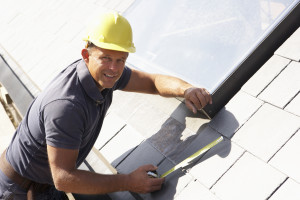 It is important that the company understands Central Florida's environment, hurricanes, afternoon thunderstorms, and intense summer heat. Make sure they have a local office just in case you have any questions or issues.
Who will be responsive for waste removal and clean up? Confirm the responsibility of cleaning up the site will be left up to the contractor. Also, ensure they will haul away the old materials.
The last thing you want is excess debris or garbage left on the property.
What happens if the weather gets bad? How will your roofing contractor protect your home or business from rain and thunderstorms after the project is underway.
Ensure you understand the entire project: "What exactly is the roofer going to do? Will they be doing spot repairs or replacing the whole roof? Will they be removing the old roof or covering it with the new roof? Make sure you understand the pros and cons of the solutions and that everything is detailed in your contract," according to the Better Business Bureau.
Will your homeowners insurance pay for any repairs? Give your insurance agent a call and check to see if any of your roofing project is covered.
Is your roofing contractor accredited by the Better Business Bureau? There are scam artists in every industry, but it seems roofing scams are common. Ensure the contractor you choose is accredited by the BBB.
What type of warranty comes with the roof?
At Schick Roofing our warranties cover both workmanship and materials. Depending on the roofing material, the length of the warranty may differ. For example, the GAF Golden Pledge Limited Warranty, covers materials for up to 50 years, wind speeds up to 130 mph (which would typically be experienced in a category 3 hurricane), and it also covers workmanship for 25 years.
Realizing your roof has damage can be alarming, but knowing you have a trusted roofer can make the process much easier!
At Schick Roofing we are proud to provide our customers with an honest and accurate assessment of their roof and suggest the proper action that will help keep it functioning at its maximum potential throughout its service life.