Finding An Affordable & Reputable Orlando/Dr Phillips Roofer
Your Orlando area roof is a big investment. You definitely want to hire a local roofer who is trustworthy and well respected. A little education can go a long way, when it comes to roofing contractors. Asking just a few questions will help you feel confident you hired the right one.
Will the roofing contractor be stripping the roof all the way down to the decking?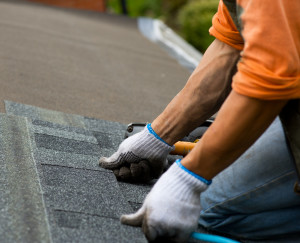 Whether you have an older roof that needs replacing or just repaired, if not done properly, it will affect the new roof's performance. It is typically recommended to remove the flashing, drip edges, underlayment, and old shingles or tiles.
This will ensure the roof deck is in good condition and all the damage is repaired. Replacing shingles over damaged decking or flashing is just asking for problems.
How will my driveway and landscape be protected?
Replacing any part of a roof can be messy. Scrapping off materials such as old shingles can end up falling on your landscape. Which can be a frightening thought for someone with a green thumb and has worked hard on the curb appeal on their home. Tarps are typically used to protect the landscape from any falling debris.
Finding any type of damage to your roof can be alarming, but having a trusted roofer can make it easier. As a leader in the industry, our goal at Schick Roofing is to repair any water leaks in your roof and install new roofs that can stand up to the wear and tear of the Central Florida harsh weather for decades.
As a preferred roofer here in Southwest Orlando, at Schick Roofing, we believe it is important to:
Evaluate the customer's specific roof requirements and budget.
Recommend an appropriate, accurate, and affordable long term solution.
Manage the customer's expectations before and throughout the entire install process.
Never have any hidden fees.