Easy Steps To Get The Most Out Of Your Orlando Roof
Owning a home is the American dream, but with it comes a lot of responsibility. Taking care of your Central Florida roof, keeping it properly maintained and in good shape may seem like a lot of work, but it will save you a lot of money down the road.
5 Easy Steps To Get The Most Out Of Your Roof
Get it inspected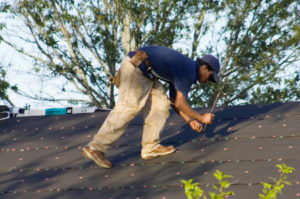 A roofing systems here in Central Florida take their share of wear and tear! Be on the look out for curling or cracking shingles, dents or missing granules. The extensive sun exposure roofing material gets everyday make them brittle and susceptible to breaking.
Look for any dark streaks or areas on your roof, this typically means excess moisture or algae build up. Which can be detrimental to your roof and wallet.
It is a good idea to have your roof inspected before storm season sets in and after a major storm or hurricane. Catching a small issue before they become big problems can definitely save you in the long run!
Schick Roofing provides inspections to determine your roof's remaining life expectancy and assessment. We have built our reputation on honesty, integrity, and an accurate assessment of your roof.
Work with a reputable roofer
The last thing you want is a roofer who works on your roof and vanishes. You're roof starts to leak and nobody's answering the phone when you call! Hiring an unlicensed contractor is just asking for problems, there won't be any repercussions for mishandled or poor workmanship. You will also be responsive for any injuries or damages. A quality and experienced roofer can easily save you money by knowing what can be salvaged and what can't (especially if your home is older). Your roof may just need a few repairs instead of replacing. They will also know the best material for your roof and the best place to purchase them.
"Master Elite® Certification is GAF's factory certification program that provides ongoing training to roofing contractors and assurance to you that the roof will be completed well and professionally. Only 3% of all roofing contractors have qualified as Master Elite® Choosing a GAF Master Elite® contractor is your assurance that you'll be dealing with a quality, and dependable professional contractor not some "fly-by-nighter"."
Schick Roofing is proud to be one of the few roofing contractors in Central Florida to earn the GAF Master Elite Certification. Ensuring the highest standards and reputation in the roofing industry.
Don't forget to check back with us next week for more steps to get the most out of your roof. Until then, contact Schick Roofing with any questions.