Dr Phillips/Windermere Roofer; Storm Damage Repairs
As we get ready for hurricane season here in Orlando, it is important remember your roof is an intricate part of your home. Taking a few simple steps to protect it can save you tons of money and frustration in the long run.
If you've been through a hurricane, you know just how important your roof is, it plays a vital role in protecting you and your family.
Before the next big storm hits, make sure your roof is in tip top condition. If it needs any repairs or replacing, now is the time to do them. A question we get this time of year at Schick Roofing is, Should I wait till after hurricane season to make any repairs or do them before?
Putting Off Roof Repairs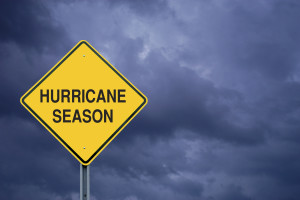 Even though we usually have time to prepare for a hurricane or big storm, we don't always heed the warnings. Don't worry, you're not alone, many homeowners often neglect their roof, what could have been an easy fix, can end up costing much more and reduce the life expectancy of your roof. Take a good look at your roof. Look for any missing, warped, or broken shingles, rust spots on flashing, popped up nails, buckling or curling shingles and worn or cracked boots around pipes.
Quality repairs take time. If those small repairs aren't made before the storm hits, it can lead to major damage.
Quick Repairs
Speedy repairs may not have the quality they should. The last thing you want are corners cut when a storm is coming. All roof repairs, from the beginning to the end, should be done by the book! These repairs need to hold up for years to come.
What if repairs are not enough? Older roofs may need more than a few repairs. Replacing a vulnerable roof will give you peace of mind you and your family are safe.
It is Important to Have Your Roof Inspected
An inspection by a qualified roofing contractor will help ensure your roof is ready for a hurricane and afternoon thunderstorm. The professionals at Schick Roofing will let you know if there are any weak areas on the roof, shingles that need replacing, and life expectancy of your roof. They will also go over any ways you can protect and secure your roof in the event of a severe storm. Consider investing in 'hurricane straps' or 'tie downs', these can help brace your roof during high winds.
As a leader in the industry, Schick Roofing provides our customers with an honest and accurate assessment of their roof and affordable services.