Dr Phillips/Windermere Residents Ask; What's in a Roofing Estimate?
Homeowners here in Orlando typically get a few proposals when they are having their roof replaced or repaired. And they should, it's a big investment.
What is Involved in a Roofing Estimate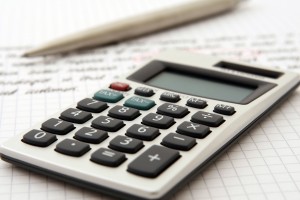 An Overview of the Estimate
The complete roofing project should be outlined. Including to the exact date your project will start. A detailed description of the work will be done, this should include a list of materials, terms of payment, clean up expectations, and an estimated time of completion.
Materials for the Project
The estimate should include all the roofing materials, they shingles, underlayment, flashing, ventilation, fasteners, sealant, and even the nails. It should also include all warranties on the materials and workmanship, what that includes and the durations. GAF Roofing products have the best warranties in the industry to give you the best protection against roofing problems and Central Florida's extreme weather.
Cost of the Project
The cost for both roof replacement and repairs should be provided up-front. It should include all materials, labor, the expenses for any permits, and charge for cleaning up afterwards and hauling off any debris from the old roof.
Insurance and Licenses
The roofing contract you choose should have the appropriate license and insurance. As well as any certifications, such as Florida Roofing and Sheet Metal Contractors, GAF Certified, CFRSA, and accredited with the Better Business Bureau. Equally important is the quality of the contractors work.
Schick Roofing is proud to have a, "Master Elite® Certification is GAF's factory certification program that provides ongoing training to roofing contractors and assurance to you that the roof will be completed well and professionally. Only 3% of all roofing contractors have qualified as Master Elite® Choosing a GAF Master Elite® contractor is your assurance that you'll be dealing with a quality, and dependable professional contractor not some "fly-by-nighter""
Schick Roofing is a leader in the industry because of our quality workmanship and stand by our final roof product. We provide our customers with an honest and accurate assessment of their roof, ensuring they get a quality roof at an affordable price!