Clermont & Ocoee Roofing Inspection Checklist
As more of us are staying at home, it's a good time to get some of those home projects done. Before hurricane season hits, it is a good time to take a good look at your roof.
Here is a roofing inspection checklist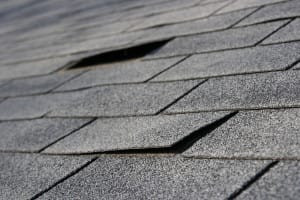 Cracked caulk or rust spots on flashing
Broken or missing shingles
Shingles that are blistering, curling, or buckling
Worn out or cracked boots around vent pipes
Any debris, such as moss or leaves, that can cause decay
Damaged or missing chimney cap
A very important part of the roof, but often overlooked is the Underlayment
The underlayment is the foundation of the roof. It acts as a second layer of protection for the decking, but still allows moisture to be released from inside the home and allows the deck to breath. It also acts as a secondary drainage plane, directing water away from vulnerable places such as joints and seams.
"They last a lot longer than tradition roofing felt and provide some extra benefits such as improved water tightness and traction control(for when your roof is being installed). It is highly recommended to use a synthetic underlayment for metal roofs or any shingles expecting to exceed 40 years in life," according to Research Roofing.
Today's advancements have led the way to synthetic underlayment. Unlike the traditional felt underlayment, synthetic is designed aid the ventilation process, provides superior waterproofing, and even seals around nails.
"Moisture resistance and hardiness make synthetic underlayment a good choice as a secondary weather-resistant barrier under roof cladding,"says the Partnership for Advancing Technology in Housing (PATH). "Polypropylene and similar synthetic materials resist moisture, tearing, and degradation from UV rays, making them a durable, relatively long-term covering that can be used for disaster response. Fire-rated synthetic underlayments can provide added protection against fire spreading through the roof in multifamily housing and/or in regions of the country that are prone to wildfires."
Is synthetic roofing underlayment worth it?
An extra layer of protection binds to the decking, keeping your home or business safe during heavy rain, strong winds, and even hurricanes, making it well worth the investment.
At Schick Roofing, we meet stringent standards of installation specifications, quality workmanship, deliver the best possible product, and excellent customer service. In fact the owner himself, Paul Schick every job daily ensuring the best quality work on your home or business.
At Schick Roofing our goal is to provide the best materials at an affordable price. We pride ourselves in offering the best customer service of any roofing company in Central Florida. We're so serious about offer excellent service that owner Paul Schick makes daily visits to each and every job, big or small, to ensure that only the highest quality work is being done.