Clermont, Hunters Creek, Windermere; Schick Roofing Here to Help
Spring is a great time to have any roof damaged repaired or even have your roof replaced. But with everything going on with the Coronavirus and social distancing, you may be wondering how you can get this done before hurricane season.
Don't worry, you can stay safe inside your home and leave the work up to us, Schick Roofing. We can take care of all your roof repairs or replacement during these challenging times.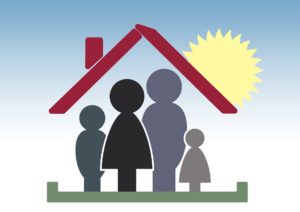 With today's technology, there are many ways to communicate with social distancing, via phone, text, email, FaceTime. A team member from Schick Roofing will go up on your roof and examine it, while you are safely in your home. You can even see the findings and communicate with the team member through Face Time or Zoom.
This eliminates any face to face meeting, resecting social distance guidelines. You will still receive great customer service, quality workmanship, and piece of mind your roof is in tip top shape.
According to GAP, Ensure Onsite Work Is Conducted While You're Indoors, "Should your roof need total replacement, you can still be at home throughout the work. In most cases, contractors won't need to enter your home during installation. It can get noisy once work begins, but a good pair of earplugs or noise-canceling headphones can make it bearable. A roof replacement usually takes only a day or two and is done entirely during daytime hours, so the noise should be manageable for a short time.
"By using virtual methods that eliminate the need for in-person contact while allowing you and your contractor to stay connected and share important information, you can forge ahead with your necessary roof repair or replacement while respecting social distancing guidelines. Peace of mind and great customer service can be safely enjoyed from inside your home."