Clermont & Ocoee Roofer; Cost Effective Solutions
Experts agree, the 2020 hurricane season is expected to have 'above average' storm activity. Is your roof ready?
How Can You Prepare Your Roof For Hurricane Season
Well-maintained roofs deal much better in hurricanes. Now is a great time to visually inspect your roof or hire a professional to take a look for you and assess any potential issues. Any shingles or tiles that are roof, loose, curled, or broken are potential leaks during a hurricane. The edges of the roof and around chimneys or vents are especially vulnerable.
According to Disaster Safety, "Existing leaks in your roof can worsen in severe weather."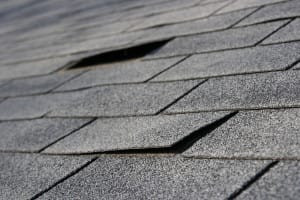 Skylights: Install flashing around skylights to keep water from leaking into your home.

Chimneys: Remove and replace the flashing, including the ice and water barrier, around your chimney to ensure no water seeps into your home.
Flashing: Have leaky flashing removed and replaced.
Roof valleys: Remove and replace leaking valley metal on your roof
Be Prepared Before the Next Storm Hits
It is important to have a roofing company you can trust before the next big storm hits and after. Schick Roofing is a leader in the industry, we are proud to provide our customers with an honest and accurate assessment of their roof.
Unfortunately, roofing materials can deteriorate quickly in the extreme Florida weather, our experienced professionals can guide you through the proper action to help keep your roof functioning at its maximum potential.
Schick Roofing is proud to be one of the few roofing companies here in Central Florida who have earned the GAF Master Elite contractor certification. It is such a distinguished achievement that only the top 3% of roofers throughout the country have obtained such an accomplishment.
The professionals at Schick Roofing can help you make the best cost effective solution for your roof. We are proud to offer accurate and honest roof assessments at an affordable price.