Choosing an Orlando Roofer; Central Florida GAF Master Elite
How can you prevent your Orlando roof from getting damaged during this storm and hurricane season? Making any repairs your roof now can save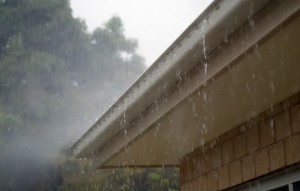 Well-maintained roofs deal much better in hurricanes. Now is a great time to visually inspect your roof or hire a professional to take a look for you and assess any potential issues.
Any shingles or tiles that are roof, loose, curled, or broken are potential leaks during a hurricane. The edges of the roof and around chimneys or vents are especially vulnerable.
A roof inspection is the first place to start. The qualified roofers at Schick Roofing have the experience and knowledge to reveal the life expectancy of your roof, detect any weak areas, go over any repairs that need to be repaired, and talk to you about how to secure your roof before the storms arrive.
It doesn't take much for a branch to break off during strong winds and damage your roof. Trimming branches that are weak or hanging over the roof can really make a difference.
Cleaning the gutters may not be much fun, but it can significantly reduce damage. Also, clean all the debris and leaves from the downspouts. If water starts backing up on your roof, it can intrude into your home.
Neglecting routine maintenance or repairing even minor issues, means what could have been an easy fix, can end up costing much more after a storm. It can also, reduce the life expectancy of your roof.
Take a good look at your roof. Look for any missing, warped, or broken shingles, rust spots on flashing, popped up nails, buckling or curling shingles and worn or cracked boots around pipes.
As a leader in the industry, Schick Roofing is proud to provide quality roof roof repairs and replacement at an affordable price. Our integrity and a high standard work ethic is paramount to our business and the way we treat our customers.
Schick Roofing is proud to be one of the few roofing companies here in Central Florida who have earned the GAF Master Elite contractor certification. It is such a distinguished achievement that only the top 3% of roofers throughout the country have obtained such an accomplishment.
At Schick Roofing, we have a policy of no hidden fees. This helps to build and maintain trust with our customers, set appropriate expectations for the project, and ensure you are happy with the end result.