Choosing a Quality, Budget Friendly Orlando Roofer
Thinking about having your roof repaired or replaced before the rainy and hurricane season hits Central Florida? If you google "roofer near me" you can get thousands of results, but how do you know which one to choose? You want a quality roof, but you don't want it to break the bank.
It is important to choose a reputable and honest roofer. Besides being a lot of scam artists in today's industry, a fly by night construction crew can end up causing more damage and end up costing more in repairs.
A Good Reputation Matters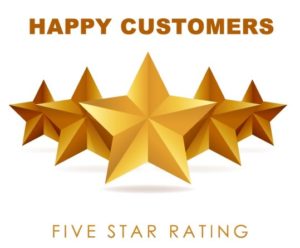 Do your homework, research local roofing companies. Go on line an look up their reviews on Yelp, Facebook, Google, testimonials and their Better Business Bureau (BBB) score. Are they members of any roofing organizations such as GAF, North American's Largest Roofing Manufacturer or Central Florida Roofing and Sheet Metal Association (CFRSA).
Choose a Roofer that is Local
Make sure the roofing business is not only local but has a permanent place of business here in Orlando. Companies who operate out of other cities or even states often times just disappear after a job is done. Which means if your roof starts to leak just a couple of weeks into the rainy season, they are long gone.
Ensure the Company is Insured and Licensed
It is never wise to hire an unlicensed contractor. If something happens there is very little repercussions, from structural damage to a leaky roof, you will have to foot the bill for another contractor to fix their mistakes. Also, make sure they have insurance, all it takes is one worker to slip and fall, then it is you and your insurance company taking care of things.
If it Sounds too Good to be True, it Probably Is.
Price isn't everything. Have you ever bought something and thought it was a fantastic price just to get home and realize why it was so cheap. A quality roof is an investment that can last over 20 years. The fact is, you get what you pay for. So, if you call around and find a roofing service that is significantly lower than anyone else's, it should raise some red flags.
Whether your roof needs replacing or just some repairs, Make sure it is a quality roofing service you can trust. Contact Schick Roofing for more information.
Check back with us next week, as we discuss important questions to ask a roofing contractor before you hire them