Before You Hire An Orlando Roofer, Ask These Questions
Are the shingles on your roof curling or buckling? Roofing granules on the ground? Dark spots on your roof? Missing a few shingles or you noticed a dreaded water leak after an afternoon thunderstorm? All you want is an honest answer, can the roof can be repaired or does it need to be replaced? The search is on for a trustworthy, honest, and skilled roofing contractor.
Questions To Ask Before Hiring A Roofing Contractor
Is the roofing service local?
It is important that the company understands Central Florida's environment, hurricanes, afternoon thunderstorms, and intense summer heat. Make sure they have a local office just in case you have any questions or issues.
Does the roofing contractor have good references?
Schick Roofing is one of Orlando's most respected and trusted roofing company, an A+ rating with the Better Business Bureau and has been accredited since 2009.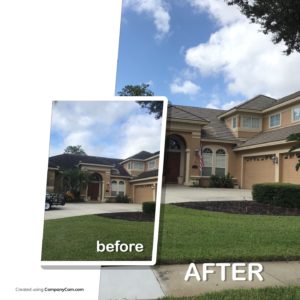 Check out our latest review on yelp, "We recently moved to Windermere from Texas. Our home inspector indicated that we had serious roof issues and needed a professional roofer to inspect. We anticipated a full replacement. We contacted Schick Roofing to take a look. Paul came out to the house the day after we closed. He jumped on the roof and fixed the issue in a couple of hours. No new roof was required and no issues since. Schick Roofing is honest and does great work. They got me in contact with a great contractor to help with improvements, too."
Will the roofing company clean up any debris when they are finished?
The last thing you want is excess debris or garbage left on the property. Ensure the crew will be respectful to your proper.
What type of material will they use?
You want a roofing material that will last for decades in our harsh weather conditions and energy efficient.
Is the roofing company licensed?
Schick Roofing is licensed, FL General Contractor: #CGC1512559 FL Roofing Contractor: CCC1328181. There are never any hidden fees and recommend an appropriate, accurate, and affordable long term solution.