Affordable Orlando & Windermere Roofer You Can Trust
It's almost hurricane season here in Orlando, is your roof ready? 2022 is expected to have a higher than average hurricane season. With 13-16 named storms, 6-8 hurricanes, and 2-3 major hurricanes, according to the Colorado State University Tropical Meteorology Project. Researchers said this is because the ocean temperatures are expected to be above normal.
It is important to ensure your roof is ready before that first storm! By the time you notice a water spot on the ceiling, deterioration has already started and the integrity of the roof could be compromised.
How Can You Prepare Your Roof For Hurricane Season?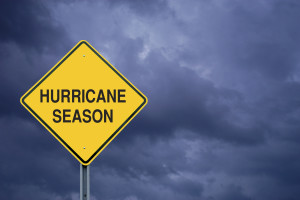 A roof inspection is the first place to start. The qualified roofers at Schick Roofing have the experience and knowledge to reveal the life expectancy of your roof, detect any weak areas, go over any repairs that need to be repaired, and talk to you about how to secure your roof before the storms arrive.
Trim The Trees Around Your Home or Business
Trees near your home can be especially dangerous during a storm. According to Storm Struck, "Falling trees and limbs are a big safety hazard during storms. Trim your trees often and look out for older, week or diseased trees that could topple during a storm. Trim branches away from your roof to prevent damage."
Make Sure The Gutters On Your Roof Are Clean
Definitely not a fun job, but it is imperative to clean your drainage system on your roof before a hurricane. Clean all the debris and leaves from the downspouts and gutter. If water starts backing up on your roof, it can intrude into your home.
Take A Good Roof At Your Roof Both Outside And Inside
You don't need to get up on your roof and walk around, but if you have a pair of binoculars it may make it easier to look at your roof.
On the outside of the roof look for and broken, warped or missing shingles, nails that have popped up, buckling or curling shingles, rust spots on flashing, and a large amount of granules in the gutter.
On the inside of your home, look for any stains or water spots on the ceiling, wet attic insulation, peeling paint, or any daylight shining through.
Your roof protects your home but also your family. Unfortunately, many homeowners often neglect their roof, what could have been an easy fix, can end up costing much more and reduce the life expectancy of your roof.
As a leader in the industry, we provide our customers with an honest and accurate assessment of their roof and affordable services.