Affordable Orlando Roofer; Avoid Costly Repairs or Replacement
Avoid costly roof replacement or repairs. A few raised shingles, a leak in the flashing, using low grade materials, or poor installation can easily lead to water damage, structural issues, dangerous mold, and increase your heating and cooling cost.
To avoid investing money in costly repairs and make sure your roof stands the test of time, make sure it's done right the first time!
Choose the Right Materials
Though it may not seem that difficult, there are a lot of variations when it comes to roofing materials. The roof type, amount of slope and other elements all play a part in what type of roofing material is best.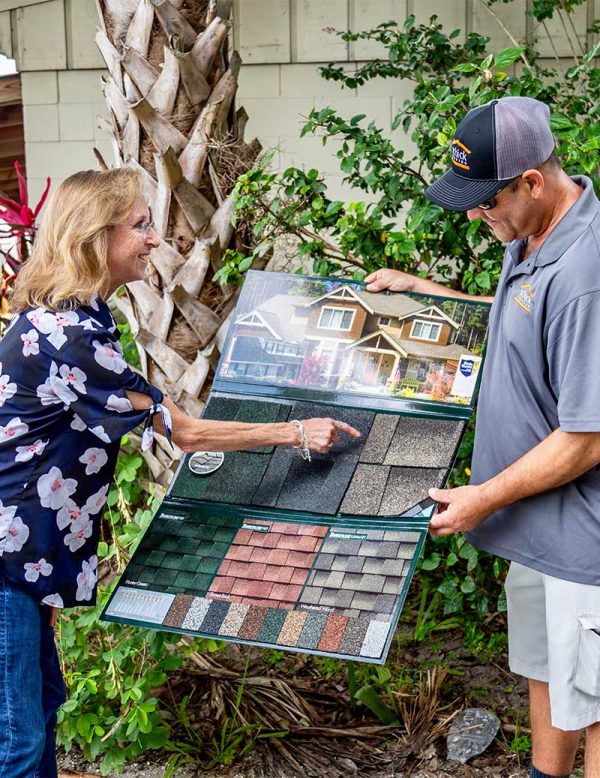 Whatever you do, don't make the decision based only on the price. Most home and business owners regret skimping on roofing materials. It pays to get a professional opinion, especially here in Central Florida.
Advanced technology has created very efficient roofing materials. For instance, new shingles reflect the sun's rays, rather than absorbing all that heat. This will keep your home significantly cooler during the hot summer months and decrease your electric bill. And who doesn't like that?
Underlayment
The underlayment is the foundation of the roof. It acts as a second layer of protection for the decking, but still allows moisture to be released from inside the home and allows the deck to breath. It also acts as a secondary drainage plane, directing water away from vulnerable places such as joints and seams.
Unlike the traditional felt underlayment, synthetic is designed to aid the ventilation process, provides superior waterproofing, and even seals around nails.
Flashing
Also an integral part of your roof, flashing is a weather-resistant barrier system placed in the valley areas, vents, chimney, and skylights. Due to the intense heat from the sun, high winds, and large amount of water flow, it's typically where water leaks are found.
Poor installation, low quality materials, and cutting corners is a recipe for disaster, so choose your roofer wisely!
Schick Roofing is proud to be one of the few roofing companies here in Central Florida that has earned the GAF Master Elite contractor certification. It is such a distinguished achievement that only the top 3% of roofers throughout the country have obtained such an accomplishment.
A GAF Master Elite contractor means all the screening and research is done for you. You know the contractor with whom you are working with is fully licensed and adequately insured, upholds a quality reputation, and provide (or employs) expert roofers.